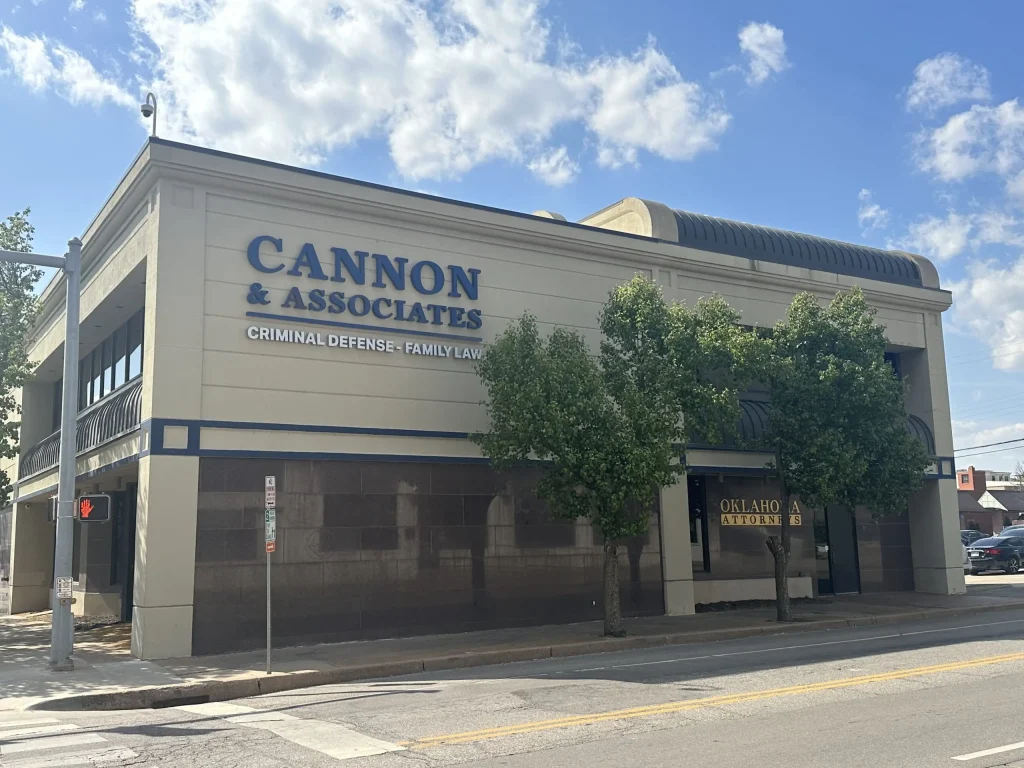 Cannon & Associates, a leading criminal defense and family law firm, renowned for being Your Fierce Advocates® for families and freedom announces the opening of a new office strategically located one block from the Oklahoma County Courthouse, in the heart of downtown Oklahoma City. 
The new office, located at 401 North Hudson Avenue Oklahoma City, OK 73102, offers one of the most convenient and accessible locations for clients and the legal team. Cannon & Associates is committed to service to our clients and the community, this second location offers clients an unmatched level of convenience for meetings and court appearances as well!
We are very excited about our new building downtown. It is one block from the Oklahoma County Courthouse. We built a courtroom for our team and clients to prepare for court. Plus, we have tons of parking for staff and clients to walk to court!
John P. Cannon, Owner, and Founder of Cannon & Associates:
Cannon & Associates' downtown office supports our Mission, which drives everything we do: Continually building a culture and team dedicated to each other and our purpose, exceptional service, and dedication to our clients that deserves the title of Your Fierce Advocates®
The firm's experienced criminal defense and family law teams are led by John P. Cannon, Steven Holden, and David McKenzie. These three attorneys combined have over 75 years of experience in either family law or criminal defense. They support and guide our 28-member team to fight for clients facing the criminal justice system and divorce. Both teams separately meet every single week to review every client's case in our weekly strategy sessions to ensure each client gets the benefit of the entire team evaluating their strategy!
Our criminal defense team provides comprehensive defense and holds the government to its burden in every case by independently investigating the case and identifying the best associate for each individual client. Similarly, our family law team with six associates and additional support staff is able to identify the best course of action and strategy in every client's divorce, custody, or other family law matter.
Cannon & Associates' downtown building is open and available for free case strategy sessions. Get your questions answered today by visiting www.JPCannonLawFirm.com, or contact the office at 405-477-1028.